Accolades from Our Guests and the Press
Since opening in late 2017 we have received consistently high feedback ratings from our guests.
We currently rank with 5 Stars on Tripadvisor and 4.7 Stars on Google.

We have also received numerous positive press reviews; you can read a selection of these below:
"The restaurant itself is fabulous and full of Latino charm. Not only is this an eatery, but a space to showcase colourful original art and photography from emerging Latin American artists. After admiring the interior elements and beautiful adorned artwork across the walls, my guest and I scanned through the expansive menu which is packed with authentic yet contemporary influences from Cuba, Chile, Brazil, even Africa and Asia. Time to order" … Click here to read more.

Wine x Ten, February 2022
"Chosen at blind tastings by Paladar's regular guests, staff, and suppliers, the wines are also available at the on-site bodega
(wine shop). Paladar director Charles Tyler says the recently
refreshed list aims to show there's more to Latin American wine than malbec from Mendoza. 'We've uncovered some gems from countries not best known for wine production: Mexico, for example, is home to the oldest winery in the Ameri cas, and Peru was producing quality
wines by the early 1600s." … Click here to read more.

Southwark Business Today, June 2021
"A skilled entrepreneur who currently runs Paladar restaurant near Waterloo in London, he has an eclectic background in photography,
publishing, travel, aviation and hospitality, and worked in places as far flung as Malaysia and Latin America. It's the latter influence
that colours his current venture, Paladar, which serves creative Latin American cuisine to customers who come from all over the world." … Click here to read more.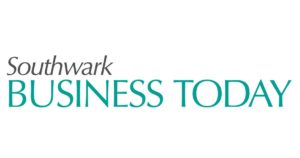 "Charles Tyler set up Paladar restaurant two and a half years ago with the intention of creating a "showcase for the best of Latin America", from art to food to music – and of course wine. His list covers bottles from Mexico to Patagonia, via most points in between, part of a mission to surprise his customers with the unexpected. From País to sparkling Malbec, he's an expert on – and a tireless advocate for – the continent's vinous diversity. " … Click here to read more.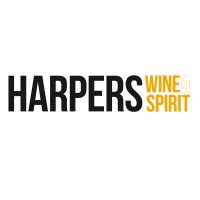 The Elephant Magazine, January 2020
"When people walk through the door at Paladar, I want them to feel like they're stepping into another world; one where they can have a holiday without leaving Elephant & Castle" … Click here to read more.
Financial Times, How to Spend It, July 2019
""I have enjoyed many memorable meals in London's South American Restaurants…. but Paladar has a quality all of its own: a very civilised, friendly laidback space in which Latin rhythms mingle with the sweet aroma of roasting corn.""… Click here to read more.
London On The Inside, June 2019
"Latin American restaurant Paladar, a few minutes up from Elephant & Castle tube and right near a busy intersection, took us by surprise right from the off. We walked in expecting a homely, local joint, and whilst it definitely has that welcoming atmosphere, it wouldn't look out of place in the centre of town. The restaurant, with Latin American art on the walls and Latin American music on the stereo, was vibrant, bright and completely full – the people of E&C clearly know what's good"… Click here to read more.
"This classy yet welcoming Elephant & Castle institution invites you to try a whole array of Latin American cuisines. From Mexican chicken skewers with mole poblano (a traditional chilli pepper and chocolate sauce) to succulent pork carnitas, you can eat your way through the entire continent in one evening. 'Paladar' translates to the Spanish for 'palate', and there's definitely a dish to suit each taste here. With vodka made from Bolivian quinoa, blue corn churros and tempura breadfruit all on the menu, this creative establishment promises a culinary experience full of glorious surprises"… Click here to read more.
Samphire and Salsify, June 2018
"So Paladar, a new Latin American restaurant, just a short stroll from that chaotic roundabout at E&C, is a great addition for all those new tenants. The dining room is reassuringly rough and ready; no posh design team has been in. Just the owners with a paint brush, some freestanding lamps and a couple of dark grey table clothes"… Click here to read more.
"From its location, we were probably expecting a nice neighbourhood joint. What we got was food that would stand up to anything in central London without the attendant price hike. Everyone here from the mixologist to sommelier is just lovely. It's clearly a home from home for a lot of London's South American expats, but the rest of you need to check it out too. 100% worth the trip across town."… Click here to read more.
"Arriba, arriba! Andale, andale! I came over all Speedy Gonzalez after dining at Paladar, the restaurant that defuses all the best from Latin America: The music, the wines, the decor, and – most importantly, the cuisines.  "… Click here to read more.
Evening Standard, March 2018
"Flavours and influences span the length of South America, and the wine list impressively matches. The range includes more than 40 bottles from the region, with Brazilian fizz, and options from Mexico, Peru and Uruguay sitting alongside the more common haunts of Chile and Argentina"… Click here to read more.