Visit our cellar, discover the diversity of Latin American wine
Explore Latin American Wines at Paladar
Explore Latin American Wines at Paladar. Our wine cellar is carefully curated and goes well beyond big Argentine Malbecs and Chilean Carmeneres: Discover less well-known grape varieties such as Pais and Torrontes, along with wines from countries as diverse as Peru, Uruguay, Brazil and Mexico.
We are licensed to sell wine for consumption both on and off our premises. So whether its a celebratory dinner at Paladar or you are simply stocking up your supplies at home, our enthusiastic and knowledgeable team are on hand to advise.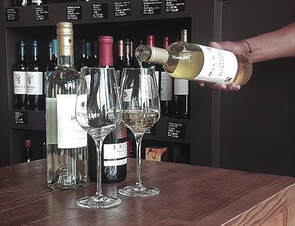 Dine at Paladar and unearth some gems from our Latin American wine list. 
We have a good selection by the glass and  are always ready to make suggestions about which wines to pair with our dishes. 


The wines spirits and beers in our cellar are all available to buy at retail prices in the Bodega – our Latin American wine, beer and spirit shop.
Enjoy a 20% discount when you buy any six wines together.
Paladar Wine in the Press
Our unique Latin American wine list has been attracting attention from the press.
We are delighted to have been quoted extensively in two South American Supplements of the leading trade publication Harpers Wine & Spirit as well as the prestigious Ten Wine Magazine. Most recently our sommelier, Thamara, was interviewed by Big Hospitality.
You can read the articles below: 
Frequently Asked Questions